Comreg's latest quarterly report, published just before Christmas, makes for interesting reading.  Here, in aid of brevity given the evening that's in it, are some observations on the report and what it means for us in the Irish telecomms industry:
And what of mobile?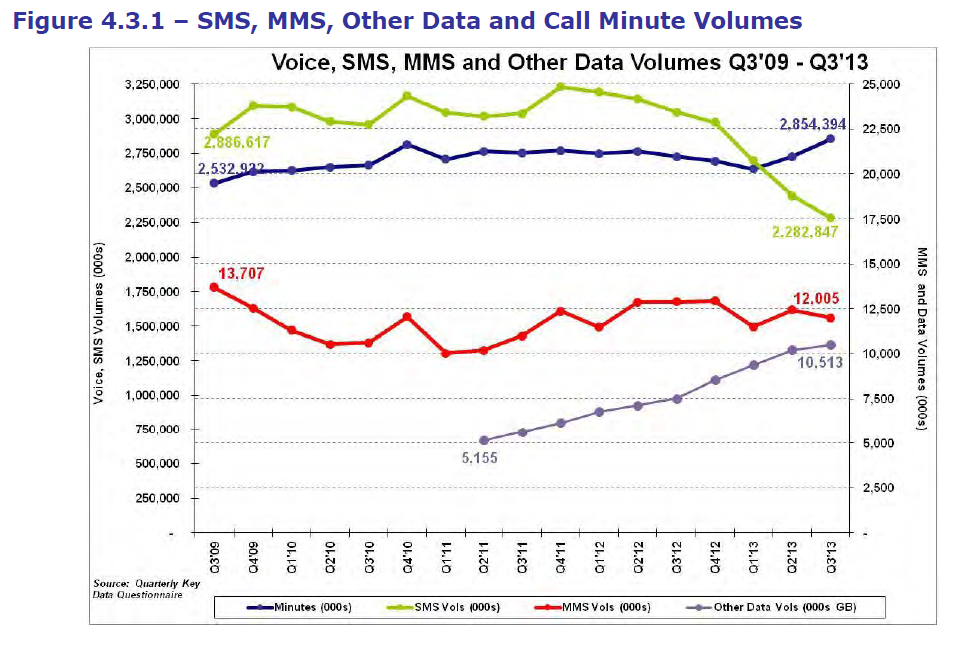 Overall, another interesting report and a couple of firsts for this quarter.  One request to COMREG, please: can you publish the report as a higher-resolution pdf please?  Some graphics (e.g. 2.2.3) are difficult to read.
Happy New Year to all!